A Few of the Most Impressive Corvette Models of All Time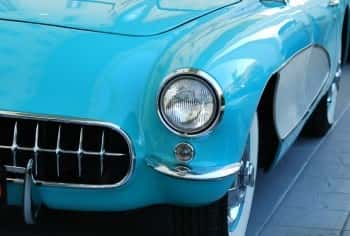 If there's one thing classic car enthusiasts can agree about, it's that there have been some pretty impressive Corvettes over the years. In fact, classic Corvettes for sale are often much higher in demand than new Corvettes. But which Corvettes make the final cut on the list of the best Corvettes in history? Here are three models we think lead the pack.
1955 Corvette
At first glance, this model might not look too different from the first two Corvette models to hit the road. Granted, it was more expensive than the 1953 Corvette, which ran drivers approximately $3,513. But that's not the only difference between the two models. Unlike its predecessors, the 1955 Corvette was the first of its kind to have a V8 engine under the hood.
While the V8 engine in these cars was only rated a mere 195 HP, it was an impressive rating for the era. So even though the 1955 Corvette may not have gone very fast by modern standards, it paved the way for future high performance cars to tear up the roads. Any classic Corvettes dealers or collectors would highly prize this model.
1990 Corvette ZR-1
In this car, going from zero to 60 MPH takes a mere 4.8 seconds. This was also one of the first Corvette models that went high-tech in its design. In addition, it remains the only factory model that's not powered by an overhead valve engine. If you're looking for used Corvettes for sale, this is definitely a great find. As far as vintage Corvettes go, this might not be the single most impressive model. But it could certainly hold its own in a Corvette car show.
1963 Corvette Fuel-Injected Coupe
Edmunds ranks this particular model as the top Corvette of all time. Even more than 50 years after its premiere, it's still one of the most coveted used classic Corvettes out there. Whether it's for Corvette restoration or simply showing off, classic Corvette collectors will likely agree that this model is extremely valuable.
Not only did this mark a new era for the classic Corvette chassis, it was one of the first models with an engine highly developed for speed. If there's any Corvette restoration deserving of being performed, it's on this model.
Of course, these are only a select few of a vast collection of impressive Corvettes. But as a sampling of quality in Chevrolet's historic muscle cars, they certainly set the bar extremely high.