C7 Corvette Production Deadlines Loom
The Corvette assembly plant in Bowling Green, Kentucky, will soon close down temporarily, marking the end of the 2017 model year and in preparation for production to commence on the new 2018 Corvette models. This means time is short for consumers to place an order for a custom 2017 Corvette.
The End Is Near…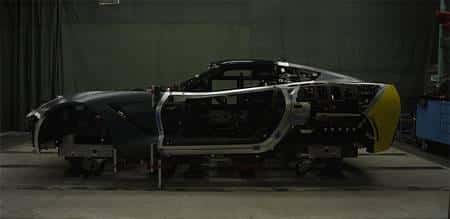 The end is near—the end of the 2017 model year, that is. The last day for drivers to custom-order a 2017 Corvette model is April 13, 2017. Production on 2017 Corvettes is scheduled to end altogether on June 2.
At the close of the 2017 model year, the Corvette plant will shut down—reportedly for as long as three or four months—to make ready for 2018 Corvette model production.
The Time Is Now
Now is the time to order or purchase your brand-new 2017 Corvette, if you have not already done so.
At the moment, nationwide Corvette inventories are healthy, and a variety of incentives are available for purchasers. For instance, Chevy Bonus Cash incentives can save drivers thousands when coupled with dealer discounts and incentives.
With no new Corvettes being made during the factory closure, pricing will likely change as inventories dwindle, so those planning to order or purchase a new Corvette are well-advised to act sooner rather than later.
For those who are thinking about waiting for a 2018 Corvette model, not much information has yet been released about the next crop of Corvettes coming down the pipe. We do know that a new paint shop is in the works, which could mean changes in paint colors and color availability for the 2018 Corvettes. If you have a certain color in mind for your car, bear in mind that it may or may not be available if you wait for the 2018 models.
For All Things Corvette, See the Team You Trust
For both new and classic Corvettes, Corvette restoration, vehicle service, and more, drivers can trust the expert crew at Bill Kay Corvettes & Classics. Our inventory is stocked with a gorgeous array of Corvette models and other classic vehicles, and our certified mechanics are adept at repairing and servicing Corvettes and also specialize in full frame-off restorations.
Come in and see us or contact us today!