Did You Know? 3 Interesting Facts About the Chevrolet Corvette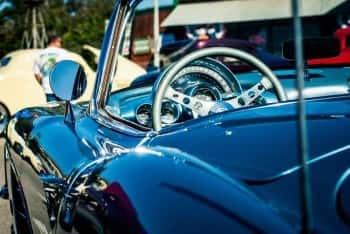 If there's one thing the vast majority of car enthusiasts can agree on, it's that the Chevrolet Corvette is an impressive feat of mechanical engineering. Spanning a full seven generations, the Corvette is one of America's most popular sports cars of all time, and for good reason. Its looks, performance, and history are all things to be reckoned with.
But how much do you really know about the much-loved Chevrolet Corvette? Whether you're a C6 Corvette fan, a collector of classic Corvettes, or simply an admirer of vintage Corvettes, here are a few interesting facts that may tickle your fancy.
Prince wrote a song about the car.
That's right! The famous musician actually wrote his hit "Little Red Corvette" after he fell asleep in a backup singer's car after a late night recording session. The singer said that the lyrics came in bits and pieces, but all of that hard work paid off. The song ended up being Prince's first huge hit! And to think a little C6 Corvette could have been the inspiration!
A red 1967 Corvette L88 is among the most expensive vehicles in the world.
It's hard to believe that a car from the 1960s could be among the most expensive vehicles in the world, but it's the absolute truth. In fact, one of these Corvettes actually sold in January 2014 for an impressive $3,850,000. Part of the appeal lies in the fact that only 20 of these cars were ever produced.
Corvettes changed the way vehicles were made.
Yep! Until the first Corvette was produced using fiberglass, all vehicles were created using steel. While it provided a sturdy exterior, it inhibited speed and safety for passengers. Since the first Corvette, C7 Corvettes and even C3 Corvettes have been constructed with the lighter material.
Turns out that Corvettes are more than just pretty sports cars! That's right, they actually changed the automotive industry with their innovative design, speed, and beauty. So the next time you're admiring a Corvette, don't forget to keep these amazing facts in mind.